Fatima's speech on TEDxAlKabi, August 2019, on women, rape, harassment and domestic violence, got the audience on their feet in applause and appreciation of the accounts she shared in an unfiltered, bold yet inspiring tone
Fatima has graced the stages of national and international conferences and stages, events and platforms such as Erasmus Project, Hult Prize, TEDx, WikiStage, tackling topics that range from academic, educational, cultural to social and motivational. Fatima sparks the room with her contagious enthusiasm and shares messages of hope, optimism, love and happiness.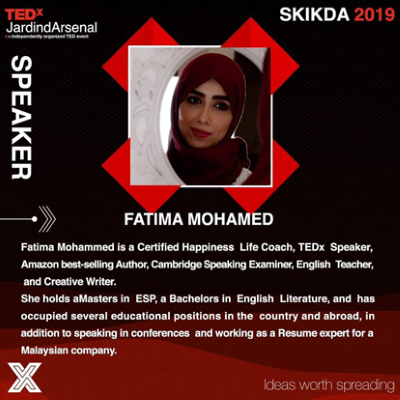 In her second TEDx speech, October 2019, Fatima invited everyone to look beyond limitations, obstacles and shoot far beyond the moon and stars because t The Sky is NOT the Limit.
Once Upon a Decision, was the title of Fatima's speech at WikiStage El Eulma, January 2020, where she shared highlights from her own journey towards change for the better overcoming bad habits, limiting beliefs and crippling fears, to lead a more joyous and fulfilling life.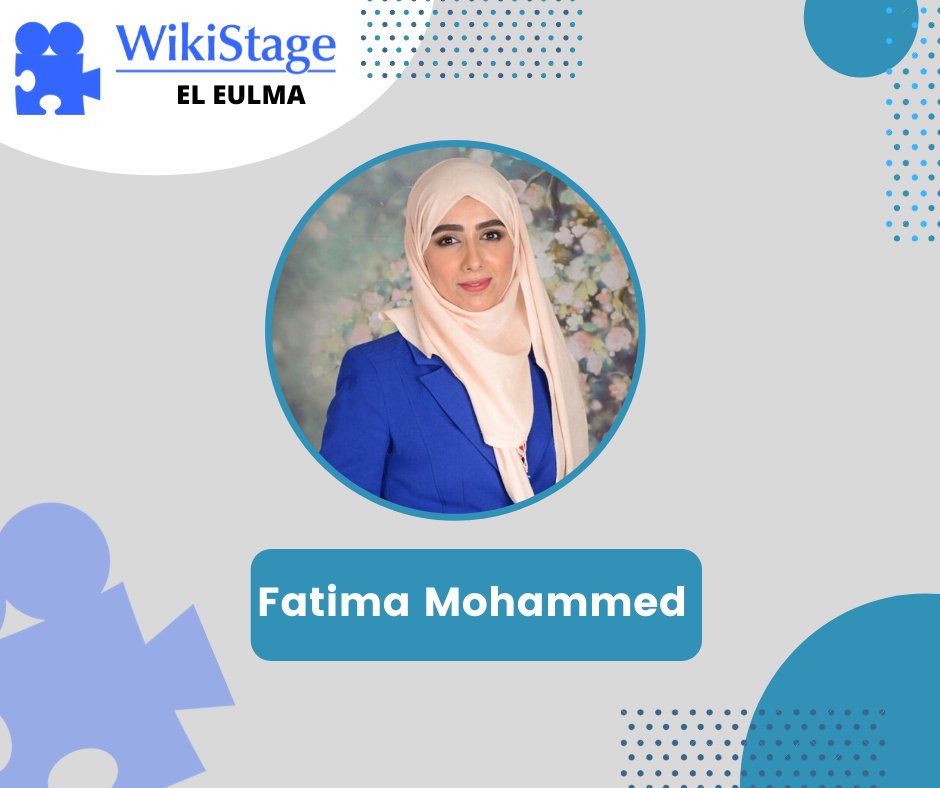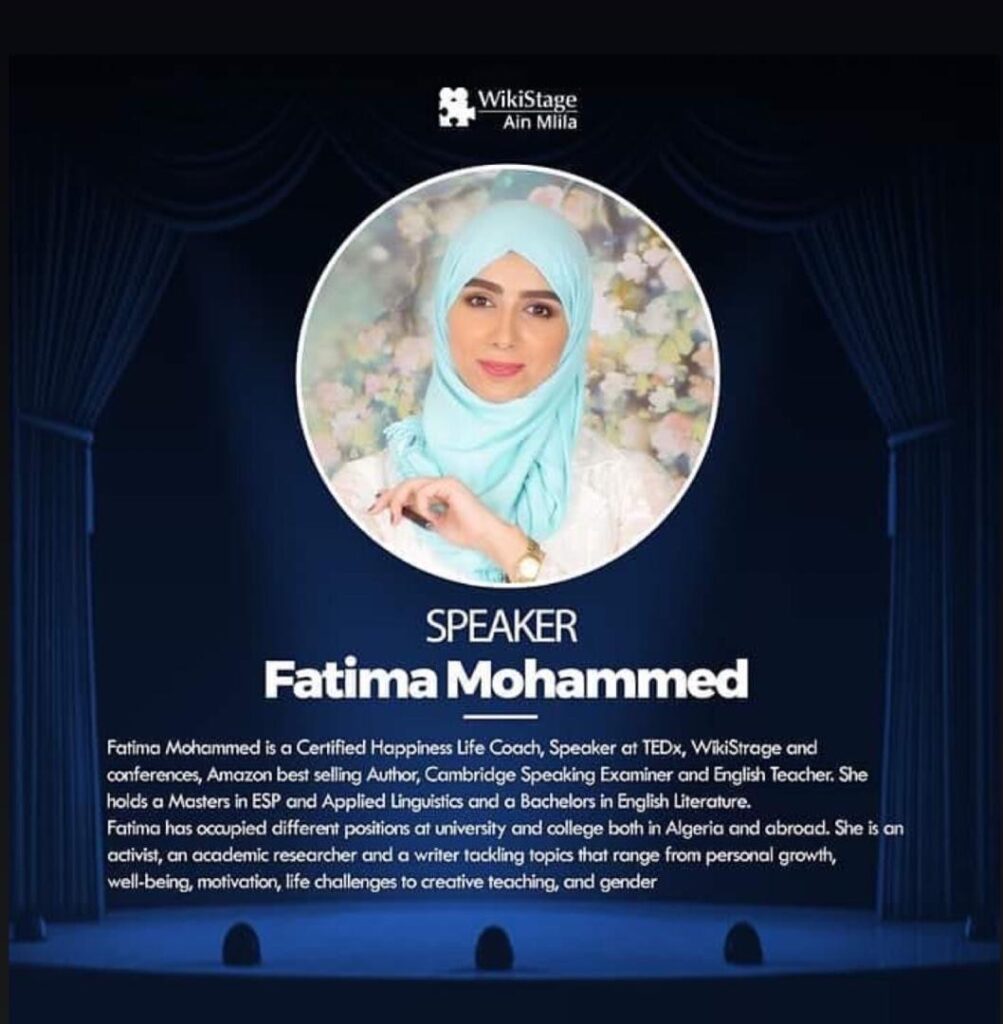 For her second WikiStage event, Fatima spoke about her teaching experience, From Mission Impossible to Fireworks, and how she has successfully managed to transform students and entire classes that everyone has given up on and achieve success rates of 100%.
In a first of its kind online version, WikiStage Global Union saw Fatima dig deep into some past wounds and painful woes to assure those going through the same, that This, Too, Shall Pass, and that the mind can be our greatest refuge if well-tended to.