Sharing is caring, Fatima is often heard saying, and she never misses the chance to do so with others.
From TV, to Radio, blog and podcast interviews, Fatima is there to spill it all when it comes to life, career, and experiences.
If you are looking for a guest who combines diplomatic eloquence, unquenchable eagerness and a pinch of timely humour, Fatima might be just be the ideal person to call.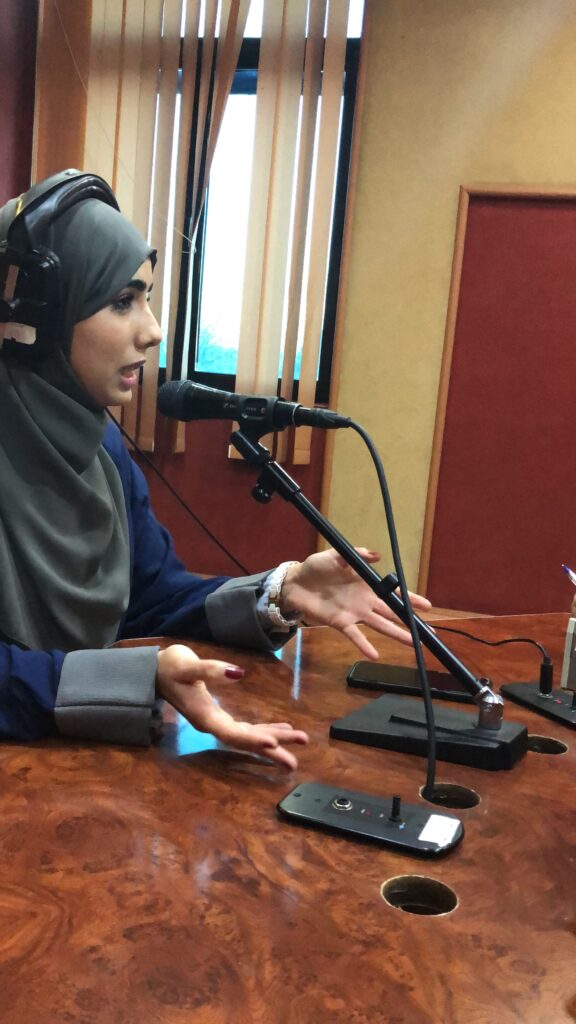 Our clients loved Fatima and raved about her energy and Professionalism during her sessions with them on our App. She has been one of our most-sought coaches to date.
I did not know what to expect when Fatima took the stage on our TEDx event, but I certainly remember how she hooked our 600+ audience to every word she said; there was laughter, sighs, cheers and tears and the whole room, the Mayor included, got to their feet in a standing ovation.
It was such a pleasure hosting Fatima at our school to give her Road Abroad Workshop. She has this energy that captures our attentions and a way of conveying information in a fun as well as memorable way.
Fatima had us all at Hello; she grabbed the mic and we fell under her spell. Her charisma and passion about the topics she speak about is quite contagious.
I have looked, asked and even prayed to find someone who can help me improve my English, finish my PhD thesis and get my life together. When I discovered Fatima, I knew she was the 'one'. I messaged her and the rest is history. She is coaching me and empowering me to have everything that I have always dreamt of.
I had a thousand dreams, and a thousand more plans, but zero action. Fatima is coaching me to take my vision from my head into the real world. Her coaching program is probably the best investment I made in life.
Thanks to you (Fatima) and to all the women who chose to share no matter how hard or how vulnerable that might make them, we can eventually unravel these many issues, and as Maya Angelo said « each time a woman stands up for herself, without knowing it possible, without claiming it, she stands up for all women.
I really enjoyed the Webinar, it was one of the best that I have ever attended, and the first time I spent 3 hours on and did not even feel it. Fatima is such a great Coach and Trainer. She shared loads of useful information, in a simple and light way. She was funny throughout and answered all our questions.