If you think you have seen it all about Fatima, we are delighted to introduce you to yet another facet of hers, the Author.
Fatima has been a Creative Writer for over 7 years contributing content on travel, beauty, education and sports topics to customers worldwide. In 2013, she became a Resume Writer working remotely for a Malaysian company.
Dreams of making into the realm of authorship have accompanied her for longer years before, yet even she thought her first publication would be fictional; fate and her pen had another say. In 2018, Fatima was offered the chance to join 18 Fearless women from the US, UK, Canada and South Africa in co-authoring a two-volume release, Tear the Veil. The book was released in March 2019 and went on to become an Amazon bestseller across 6 categories.
In June 2020, Fatima released part one of her latest works, Higher Heels, Bigger Dreams, as a Kindle on Amazon. The book is a personal journey into the depths of a past the Author has long fought to forget. The way to healing is through confronting the pain, she came to realise as she shed the layers of the memories that weighed on her for years. Higher Heels, Bigger Dreams brings to the forefront stories of gender discrimination, sex education, family trouble, harassment, incest, domestic violence and body image among others.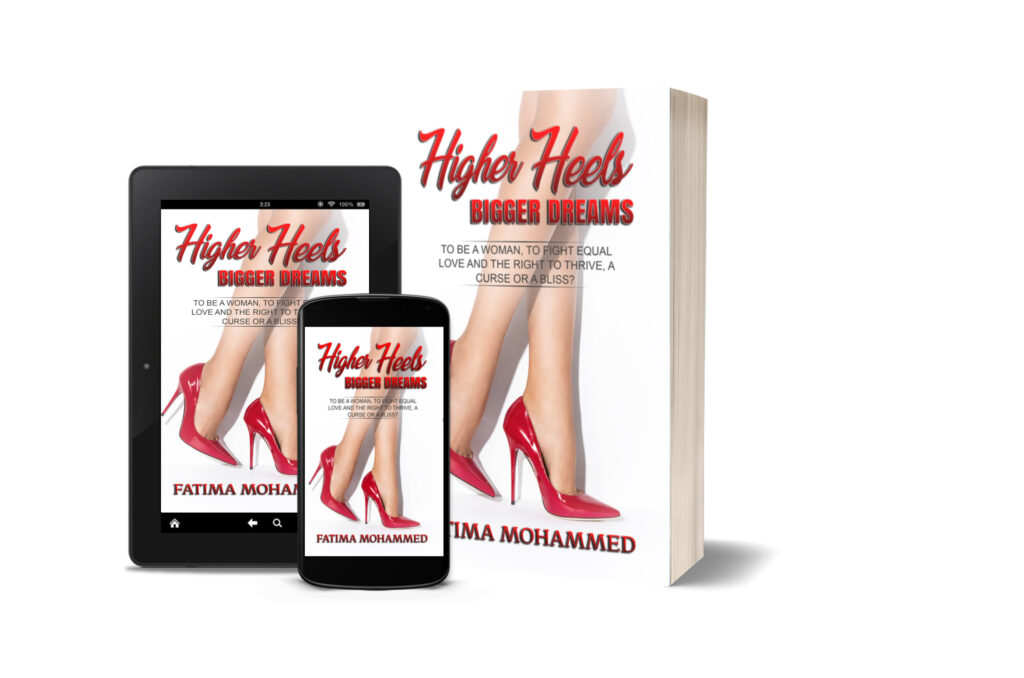 The book itself has taboo written all over it, yet Fatima believes that the way only forward in the attempt to find solutions, to offer support and to put certain atrocities to an end is by addressing them, opening them up for discussion. Fatima and her book defy the silence that many a woman is sentenced to, and question the darkness that enshrouds vital matters and issues in the hope of lending a voice and shining some light.
Ms. Mohammed is currently working on part 2, A Few Inches Higher Towards My Dreams, a paperback that combines both and an audio format.