Entrepreneur I Coach I Speaker I AUTHOR
"Design a life you love to live. Create the business you crave and deserve. I'll be by your side, coaching, inspiring & empowering you to do it all."
Fatima Mohammed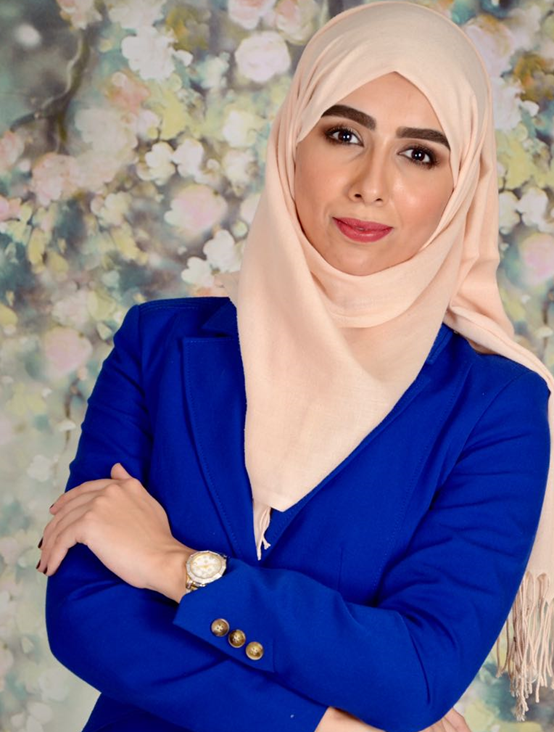 Fatima is the mastermind and founder behind BEA; her own vision and mission to inspire and empower women to redesign their life and business, to rekindle the flames of their self-love, confidence, and fuel their optimal performance. Fatima is the Business Coach on a mission to transform all the impossibilities in your life into wonderful realities; she does so armed with a contagious smile and a pair of red heels.
Fatima fuses her rich background to craft and offer a fully-immersive experience of growth, support and exceptional results to her clients. She draws her inspirational methods and know-how techniques from her flavourful course in life as an Entrepreneur,  Personal Coach, Business Consultant, International Speaker, Amazon best-selling Author,   eternal dreamer and action-taker.
Ms Mohammed has learnt from the best in the in realm of coaching, entrepreneurship and personal development, including: Jim Rohn, Tony Robbins, Brandon Burchard, Russel Branson, Jamie Kern Lima, Dean Graziosi, Bossbabe's Natalie & Danielle… She continue to invest in herself and business as both grow and prosper.
Check below for some of the key highlights in Fatima's Career.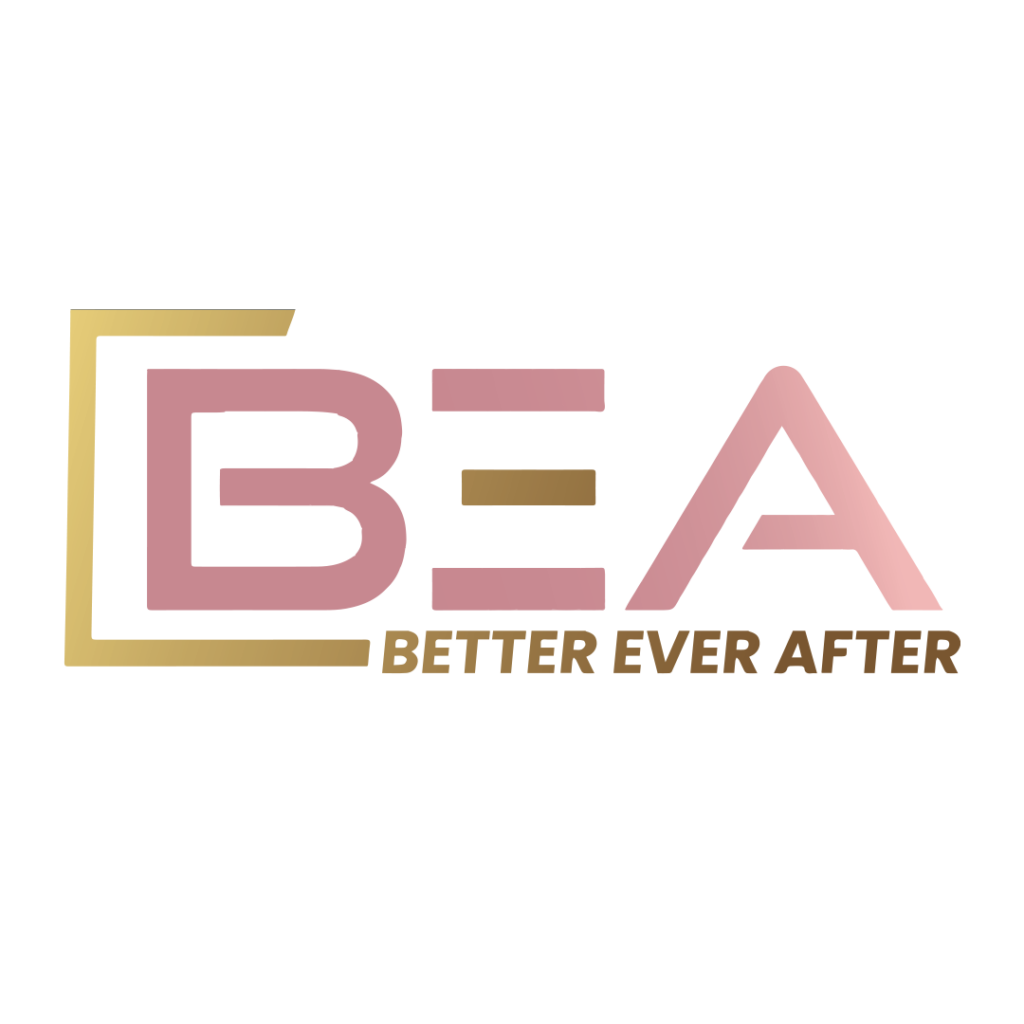 In 2020, Fatima launched Better Ever After, BEA, an online platform that has offers a variety of services, including: Teaching English, French, Turkish, Arabic to adults and children; creative writing: resumes, professional letters, research papers; international exams' prep: IELTS, TOEFL, TCF, DALF, DELF; trainings & workshops: Startup, Venus, Teachers' Secrets.
The BEA Team, carefully selected and exceptionally qualified, has catered to customers from over 20 countries: Algeria, Saudi Arabia, Canada, USA, France, South Africa, Germany, Spain, Turkey, Malaysia, Oman, Bahrain, Iraq, Yemen, Morocco, Hungary Finland...
BEA has bigger plans for the future as it wishes to serve more customers worldwide and make good on its promise for a Better Ever After.
Trainer & Host,

My Best Ramadan

, March 2022
Trainee,

Tony Robbins UPW

, March 17-20 2022
Crafted and launched BEA's first line of Planners; Design Your Life, 12 December 2021
Trainer,

Why You Shouldn't Start Your Startup

, October 2021
TV Guest, ENTV, Investing in One's Growth, August, 2021
Trainee, BossBabe Societe for female entrepreneurs, August 2021
TV Guest, ENTV, What Comes After Bac? July 2021
TV Guest, ENTV, Finding Happiness During a Pandemic, July 2021
TV Guest, ENTV, How to Make the Most out of Summer, June 2021
TV Guest, ENTV, Exam Prep, May 2021
TV Guest, ENTV, When Will Celebrate You? April 2021
TV Guest, ENTV, Women's International Day, March 2021
Author, A Few Inches Higher Towards My Dreams, February 2021.
TV Guest, ENTV, Victim or Owner?, February 2021.
Press Release, Al-Watan, February 2021
Speaker, The Power of Being You, Global Businesswomen Conference, Berkeley Investors Club, UK-ME, January 2021.
Newspaper article, Success Habits, Al-Hiwar, January 2021.
TV Guest, ENTV, Bullying, January 2021
Speaker, Is Comfort Worth It? WikiStage Constantine, December 2020.
TV Guest, ENTV, Social Media & Influence, December 2020
Guest Speaker, International Day of People with Disability, Constantine, December 2020
Author & Narrator, Higher Heels, Bigger Dreams, Audiobook, December 2020
Teacher- Trainer, The 7 Secrets of Outstanding Teachers Workshop, November 2020
TV Guest, ENTV, Official Audiobook Announcement, November 2020
Winner, The Better Life Challenge, by Dean Graziosi, November 2020
Trainee, World Summit, by Tony Robbins & Dean Graziosi, October 2020
Trainer, GYSO Malasyia, October 2020
Business Consultant, Girl 2.0 Canada, Pitch Perfect, October 2020
Trainer, Hult Prize Tlemcen, Chance Takers – Change Makers,  October 2020
Guest Speaker, Nespeakiw, US Embassy, Online, September 2020
Trainer, Shine Like the Star You Truly Are, Akhlak University Club, September 2020
#1 Most followed on Goodreads, Algeria, August 2020
Event Manager & Organiser, Transform your Life, August 2020
CEO-English Teacher, Better Ever After, Online, July 2020
Author Interview, Al-Watan, July 2020
Trainer, Webinar, Stand Out with a Resume Done Right, July 2020
Press Release, Al-Watan, July 2020
Author Interview, Dr Melissa Caudle, US Blogger, June 2020
Higher Heels, Bigger Dreams, Book, Amazon, June 2020
Tony Robbins Results Coaching Program, USA, April 2020
Consulting Coach, BeepDoc, Online App, April 2020
Speaker,  WikiStage Global Union, This, Too, Shall Pass, Online, April 2020
NLP Master Practitioner, Priority Academy, UK, March 2020
Workshop Trainer, Malak Academy, Biskra, February 2020
Speaker, WikiStage Ain Mlila, From Mission Impossible to Fireworks, Algeria, February 2020
Speaker, WikiStage El Eulma, Once Upon a Change, Algeria, January 2020
Workshop Trainer, Al-ShihabCenter, Setif, December 2019
Workshop Trainer, First Step School, Jijel, December 2019
Workshop Trainer, Be the Change Club, Algiers, December 2019
Speaker, TEDx Skika, The Sky Is Not the Limit, Algeria, October 2019
Happiness Life Coach, Transformation Academy, USA, October 2019
Speaker at TEDx Jijel, A Mile in Her Shoes, Algeria, August 2019
Royal Club Guest, KSA, February 2019
Co-Author, Tear the Veil, United Nations, New York, March 2019
Amazon Best-Selling Book, Tear the Veil, Kindle Edition, 5 categories, February 2019
Events Co-Organizer, The Olympics, KSA, 2018
Events Organizer, Mask Ball, KSA 2017
Cambridge PET Exam Trainer, Niagara College, KSA, 2017-2019
EFL Lecturer, Lincoln College, KSA, 2016
Events Manager, Reading Cafe, KSA, 2016
Certified Cambridge Speaking Examiner, KSA, April 2015
British Council Teacher Training, English in TVET, KSA, March 2015
Teachers Workshop Trainer, Intercultural Competence in a Multi-national Workplace, KSA, December 2014
ESL Teacher, CINOP College, KSA, 2014
Masters in Applied Linguistics and ESP, June 2014
Speaker, A New Ingredient to the Mixture, National Conference, Jijel, April 2014
Academic Supervisor, BA Graduation Theses, University of Mascara, 2013-2014
Seminar of Literature Teacher, University of Mascara, 2013
Resume Writer, Globe Resume Malaysia, October 2013
Speaker, Effective Teaching: Going the Extra Mile, International Conference, Mascara 2013

Organiser at International Conference, Mascara, April 2013
Speaker, Writing as s Sin, Study Day, Mostaganem, May 2012
English Listening Teacher, University of Mascara, 2012-2014
English Speaking Teacher, University of Mascara, 2011-2014
Bachelors in English Literature, June 2011
Creative Writer, Freelance, Worldwide, 2010
Part-time English Teacher, 2008